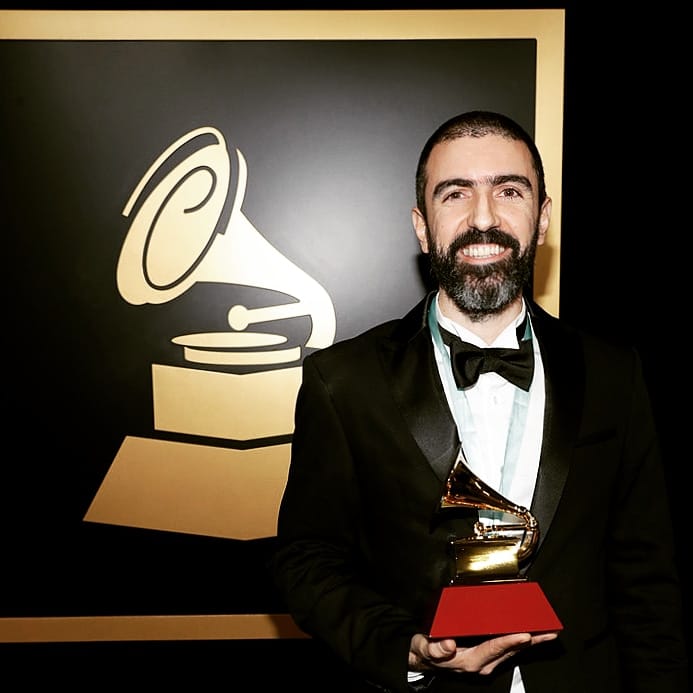 Latin GRAMMY Award winner bassist and composer Pedro Giraudo is among the most compelling tango artists today. After two decades performing with the most important interpreters of tango, Pedro Giraudo debuted his own Tango Orchestra at Lincoln Center's Midsummer Night Swing in July 2015 and since then has become an active cultural ambassador of this beautiful and passionate music of his native Argentina.
In 2018 his album 'Vigor Tanguero' won a Latin GRAMMY award for 'Best Tango Album'. In 2014 Ruben Blades' CD "Tangos" on which he recorded bass won two Grammys Awards (Best Tango Album & Best Latin Pop). Pedro Giraudo has collaborated with Pablo Ziegler, Paquito D'Rivera, and Dizzy Gillespie's protégé William Cepeda, as well as 'Tango meets Jazz' guests: Branford Marsalis, Kenny Garrett, Regina Carter, Nestor Torres, Miguel Zenon among many others. Pedro Giraudo has also collaborated as a performer and arranger for one of New York's most respected institutions: The New York Philharmonic and has played the bass for the magnificent New York City Ballet Orchestra. He has also been the musical director of Tango for All's 'Blind', Mariela Franganillo Company's "Tango Connection" and "Tango Recuerdo" and performed with U.S.'s most prominent tango ensembles including 'Forever Tango', Hector Del Curto's 'Eternal Tango' and Daniel Binelli's 'Tango Metropolis'. He has participated in numerous jazz and music festivals throughout the North America, Europe, Latin America, the Caribbean and Asia, and performed in venues such as The Blue Note (Japan & USA), Birdland (Austria), London's Queen Elizabeth Hall, Jazz Festival Royale in Thailand, Kennedy Center (Washington DC), Iridium, Jazz Standard, Blue Note, Lincoln Center and Carnegie Hall (NYC).
As a composer and arranger, Giraudo leads his own jazz and tango ensembles and has been hailed by critics as one of the most creative and daring bandleaders on the scene today. His compositions combine his love of classical forms, Argentine tango and folk music, and the spontaneity of jazz improvisation. The band, which boasts some of New York's finest musicians, has performed regularly in the most prestigious jazz clubs in the New York City area, including the Jazz Standard, Birdland, The Jazz Gallery, Blue Note, Joe's Pub, as well as abroad. John Murph of Downbeat described Giraudo's music as "an opulent listening experience of modern, orchestral jazz, brimming with passionate improvisations, deliberate contrapuntal melodies and plush harmonies. Pedro Giraudo has also conducted the world renown WDR Big Band and Cologne Contemporary Jazz Orchestra.
His discography includes 'Impulso Tanguero' (Tiger Turn 2021), 'An Argentinian in New York' (Zoho Music 2018), 'Vigor Tanguero' (Zoho Music 2018), 'Cuentos' (Zoho Music 2015), 'Córdoba' (Zoho Music 2011), 'El Viaje' (2009) , 'Desconsuelo' (2005), 'Mr Vivo' (2002) and 'Destiny of Flowers' (2000). 'Córdoba' won 2011 Latin Jazz Corner's: "Latin Jazz Large Ensemble Album Of The Year", "Latin Jazz Boundary Breaking Album Of The Year"," South American Jazz Album Of The Year", and "Latin Jazz Composition Of The Year"; while 'El Viaje' won 2010 "Best Latin Jazz Album Of The Year," and "Best Latin Jazz Large Ensemble Album Of The Year," as well as "Best Latin Jazz Composition".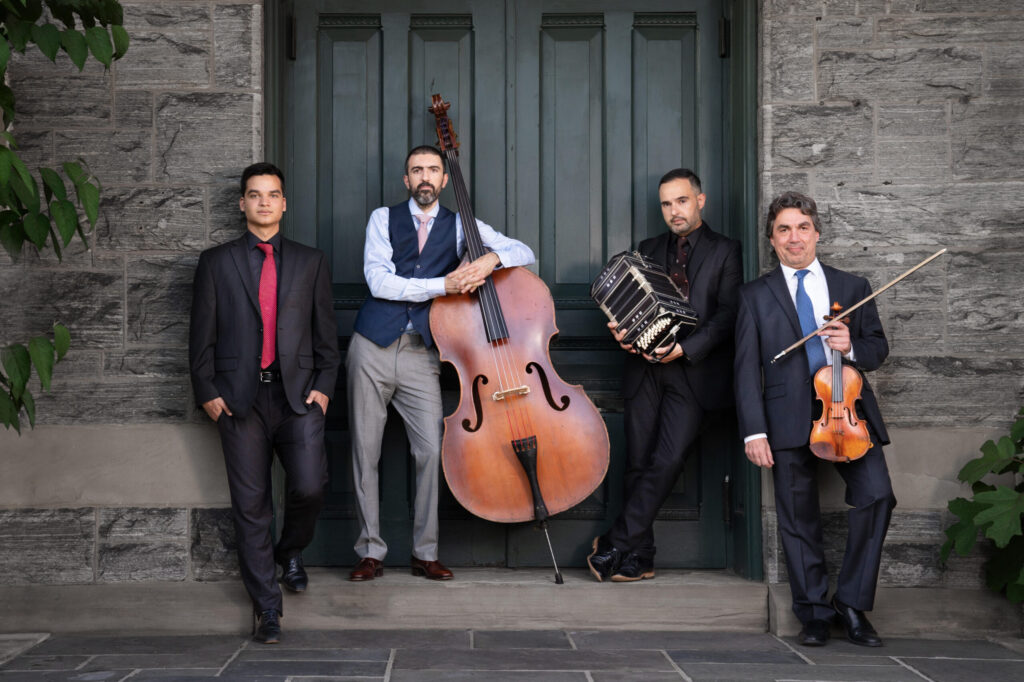 In 2023 Pedro Giraudo was commissioned by Multicultural Music Group to write an orchestral piece to celebrate Afro-Argentine culture. The piece, titled "Sin Palabras" was premiered at Lehman College on June 2023. Additionally that year, the extraordinary string quintet Sybarite5 commissioned an arrangement of Giraudo's "Con un nudo en la garganta". In 2020 Pedro Giraudo received a Fellowship from the New Jersey State Council on the Arts. In 2013 he was commissioned by Música de Cámara to compose a piece for string orchestra which was presented in May 2014. In 2008, Giraudo was awarded a composer's commission through the Jazz Gallery in New York, for a new work for his large ensemble; and in 2010, he was commissioned by the JazzReach initiative to compose a new work for their Big Drum/Small World main-stage program.
He has played bass on dozens of recordings for the world's leading labels including Sony, Warner, Nonesuch, Naxos and Harmonia Mundi, as well as for independent projects, and on movies including Oliver Stone's 'Wall Street II'. He is also the principal bassist of the Música de Cámara String Orchestra. Pedro Giraudo is endorsed by the gold standard in string makers, D'Addario, and the outstanding Keeley Electronics.
Pedro Giraudo plays a 2019 Amati Bass by Tetsu Suzuki and a Registered French bow by Samuel Kolstein (ca. 1950's) previously owned by Frederick Zimmerman.
---
Want to get to know Pedro better? Check out these interviews!